Description
A powerful anti-aging serum that targets fine lines, deep wrinkles and sagging skin.
This next-generation, skin rejuvenating formula improves the appearance of coarse wrinkles, fine lines, skin tone, and texture. It's the only growth factor product proven to address sagging skin.
SkinMedica TNS Advanced+ Serum builds upon the legendary results of its predecessor for powerful anti-aging. Every ingredient of the TNS Essential serum, from the peptides to the growth factors has been rethought and amplified. Because of this, it's even better at softening wrinkles, diminishing dark spots and addressing other signs of aging.
Formulated with TNS®-MR, the next-generation growth factor blend, this serum acts on multiple levels of the skin to achieve the best results. Additionally, Renessensce (RSC) Advanced, a highly active blend of botanicals, peptides and marine extracts, supports skin renewal for plumper, more youthful skin, delivering results in as little as two weeks.
FEATURES & BENEFITS
Smooths visible coarse wrinkles and fine lines
Clinically proven to address sagging skin
Improves skin tone and texture
Visible results in just 2 weeks
Progressive results continue to improve through 24 weeks
HOW TO USE
Apply in the morning and evening after cleansing and toning




Apply to your entire face (neck and chest if desired)




Dispense on the back of your hand and blend together before applying to skin.




Avoid getting in eyes. If contact occurs, rinse eyes thoroughly with water.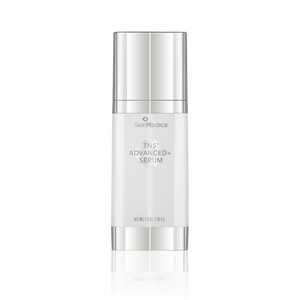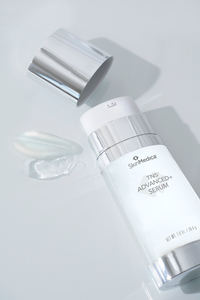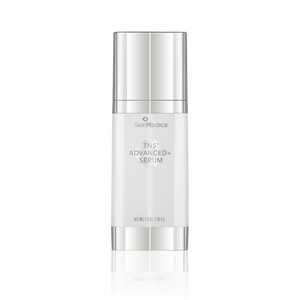 SkinMedica TNS Advanced+ Serum
Other customers also like these...