Description
Energize skin for a lifted, firm, smooth, and healthy appearance.
MD Complete LIFT Me Higher Hyaluronic Acid Serum takes our most advanced Hyaluronic Acid complex and supercharges it with skin activators and cutting-edge peptides.
Dermatologist-level lifting normally requires injections. LIFT Me Higher works differently. Thanks to a new low molecular weight Hyaluronic Acid (HA) complex developed by MD Complete, this treatment absorbs more effectively into the skin to effectively energize it.
It's lightweight - a hydro gel that leaves skin refreshed, smooth and supple
It's pure

 - zero emollients or junky fillers — the level of potency is astonishingl

It's potent- you can feel it working (allow 2-5 minutes for full absorption)
It's healthy - natural antioxidant extracts provide a light floral, citrus scent
It's balanced - optimizes the environment in your skin to help support its ability to reduce inflammation, so your skin and skincare work more effectively
FEATURES and BENEFITS

Visibly reduces fine lines

De-crepes for a smooth look

Sparks visible lifting

Visibly firms the skin

Activates fresh skin cells
HOW TO USE
To activate bottle: twist top until it clicks 2X and then pump
Use AM + PM before applying other skincare products
Cleanse and pat skin dry
Massage 2 pea-sized pumps into full face, including around the eyes and lips
Can be used to treat the neck and décolletage as desired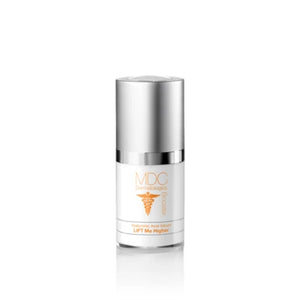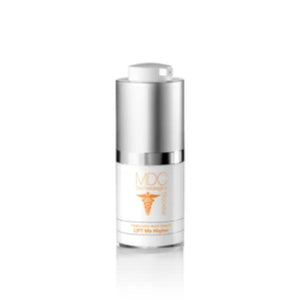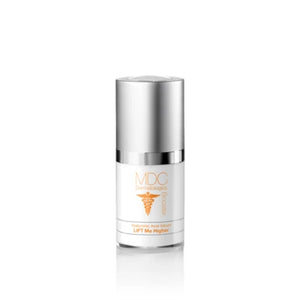 MD Complete Lift Me Higher Hyaluronic Acid Serum
Other customers also like these...