Description
Upgraded with 25% more Retinol. Natural and nutrient-rich, this refreshing serum detoxifies, soothes and clarifies for a carefree, beautiful complexion.
This nurturing formula is powered by dermatologist-grade Vitamin C, pure Retinol, Vitamins E & F, Fruit Seed Extracts and now Herbal Extracts.
What's New? 25% higher Retinol levels for better skin tone and texture repair. And a new Herbal Infusion to help brighten and purify your skin:
Coriander + Thyme to nourish, restore balance and soothe skin
Ginger + Cinnamon to help even skin tone
Spearmint to refresh and clear skin tone
What's Unique? Enhanced bioavailability ensures highly potent levels of active ingredients are delivered where your skin needs it most. Plus, the nutrients in this formula have been tuned to help create an ideal environment, working in harmony with your skin for ideal results.
Suitable for all skin tones and skin types, including sensitive and reactive skin. Ideal for acne-prone skin.
FEATURES & BENEFITS
Soothes and calms irritated skin
Smooths and refines skin texture
Reduces look of post-acne marks
Clarifies skin tone to restore a healthy complexion
HOW TO USE
Start by using in the PM, after cleansing and applying treatments. Expand to AM use, if you seek more moisturization
Massage 2-4 drops into dry, clean skin
Listen to your skin — apply more or less to achieve a light, fresh feel
Discontinue using toners, which can damage and irritate skin
Avoid abrasive exfoliants and cleansers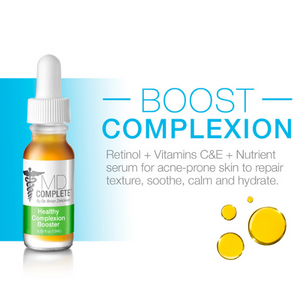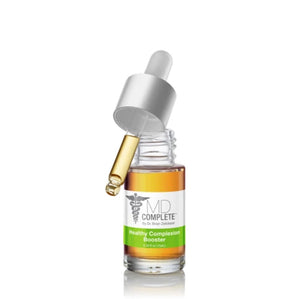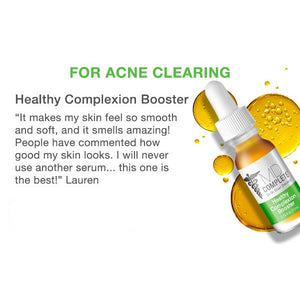 MD Complete Healthy Complexion Booster
Other customers also like these...